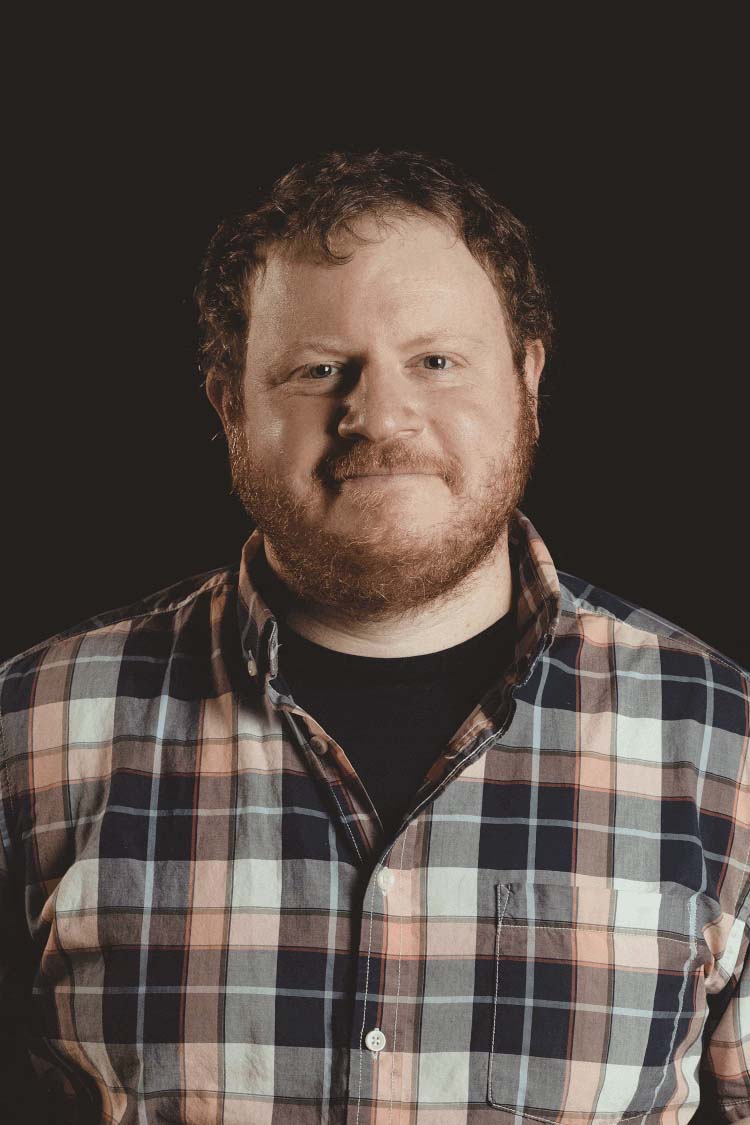 Art Work Fine Art Services offers a full range of fine art handling services and crating options designed to ensure the protection and security of your valued pieces. Our crates are custom-built to precisely fit your artwork. Constructed of high-quality plywood, we use archival materials where necessary, and offer a range of custom options.
Our success is due in large part to the expertise of our Crating and Special Projects Manager, Rob Saccardi. Rob joined Art Work FAS in 2016 as the Crating Manager and was promoted to manage Special Projects implementation in 2019. He has shown tremendous dedication and expertise while overseeing our most complex projects.
Q & A with Crating and Project Manager Rob Saccardi
What Began Your Passion for Fine Art Handling?
I started working in the fine art industry in 2005. I graduated from American University in Washington, DC with a BA in Fine Art. At the beginning, I was just looking for an arts-related job —  something that would keep me involved in the arts community and expose me to a wider world of art and artists. I began my career with an art handling company in Washington DC. It did not take me long to realize that I thought of art handling as more than just a job — I realized how much I enjoyed the work itself, and so it developed into a career.
I now hold certificates for project management and heavy equipment operation., having worked in fine art logistics for over fifteen years. I joined Art Work Fine Art Services in 2016, and am grateful that I get to continue doing the things I enjoy every day in a robust environment.
What Are Your Favorite Types of Projects to Work On?
Large and complicated crating and packing projects are some of my favorites. I love a challenge and I love devising and implementing creative solutions to all kinds of problems — whether that's solving something for the first time or coming up with a more efficient or effective way to do something that's been done in the past.
What Should We Know About Crating Materials?
We use many types of specialty products in caring for artwork. They're chosen specifically because they don't break down over time, meaning that we create high-grade crates, designed for multiple uses over long periods of time — perfect for exceptionally valuable pieces. We use new materials to create storage and travel crates, due to the specialized nature of the artwork they carry. The materials that we use for long-term storage are great around sensitive artwork because they are inert or chemically stable. 
What Do You Think About the Growing Sustainability Movement for Crating?
There is definitely an awareness and desire for sustainability in all aspects of what we do. We respond to the desire to increase sustainability by re-using materials where we can and looking for recycled and recyclable materials wherever possible. Fortunately, there's a lot of room to improve what the industry does in cases where long-term storage isn't the intended use case, and for those applications, we can really target sustainability in our material use choices.
Where Do You See the Future of Your Industry Headed?
For now, the fine art handling industry still feels very "hands-on" and "bespoke,"  and I hope it continues to stay that way for a long time. Art is unique, and Art Work Fine Art Services offers tailored solutions to artists and collectors for these irreplaceable items.
I hope art continues to have a presence in the physical space in 10, 20, and 30 years and I think it will.  Hopefully, there will always be a need for handmade items in society, and if those items are valued, there should be fine art experts available to care for them.
Specialized Knowledge From Our Experts in Fine Art Handling
For nearly 30 years, Art Work Fine Art Services has served as the trusted logistics partner to some of America's most highly-regarded museums, galleries, collectors, and artists. We specialize in expert and custom solutions for fine art handling, domestic and international shipping, warehousing, and preservation of artwork. 
Our team is made up of passionate experts in many mediums, including design, painting, printmaking, carpentry, photography, and sculpture. Art Work FAS offers services in Portland and Seattle, in addition to California's Bay Area and Silicon Valley, Los Angeles, New York City, and across the Rocky Mountains.  
To request an estimate or find out more about the services Art Work Fine Art Services offers, contact us.