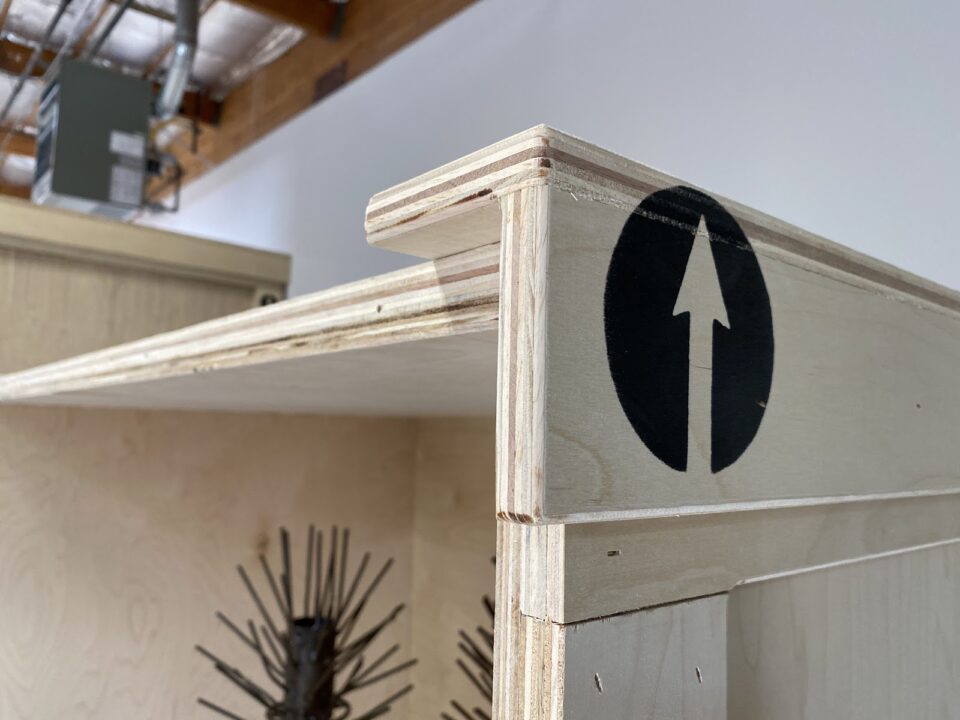 At Artwork FAS, we offer a full range of crating and packaging options. Our services are designed to ensure the protection and security of your artwork.
We understand that every detail matters when it comes to fine art transportation, and we can fabricate a variety of crates for your shipping needs.
Depending on your project, one type of crate may serve your shipping needs better than another. Below, we look at the difference between one-way crates and standard crates to uncover what makes them unique.
One-Way Crates
One-way crates provide you with an economical solution while still being safe for the most delicate artwork. They are designed for air and land travel, both within the United States and internationally.
These crates protect artwork during a single trip. They are built to be sturdy with reinforced corners and integrated handles and skids. They also feature screw closures and can be constructed with a foam gasket around the lid. Due to their durability, many of our customers have been able to get multiple uses out of these crates. However, our team typically recommends a one-way crate for those looking to safely ship their art on a one-way journey.
Standard Crates
Standard crates are constructed for repeated use. These crates are also useful when the size or weight of a project requires a heftier construction method.
Standard crates are a more durable upgrade over one-way crates due to the fully framed 1/2" plywood panels. They are stronger than the unframed panels utilized in one-way crate construction. Ultimately, this is what allows them to maintain reliability with multiple uses. Our team recommends these types of crates for transporting art on two-way trips.
Specialized Knowledge From Our Experts
All of our crates are constructed of high-quality plywood and are custom built to precisely fit your objects. Preservation of your items is our top priority, and our team of professionals will be there every step of the way to help you with your transportation and shipping needs.
For nearly 30 years, Art Work Fine Art Services has served as the trusted logistics partner to some of America's most highly-regarded museums, galleries, collectors, and artists. We specialize in expert and custom solutions for domestic and international shipping, warehousing, and preservation of artwork.
Our team is made up of passionate experts in many mediums, including design, painting, printmaking, carpentry, photography, and sculpture. Art Work FAS offers services in Portland and Seattle, in addition to California's Bay Area and Silicon Valley, Los Angeles, New York City, and across the Rocky Mountains.
To request an estimate or find out more about the services Art Work Fine Art Services offers, contact us.