You don't have to go inside a museum or gallery to see great art. In many cities, you can find it outdoors, tucked in alleyways, parks, or even on the street. Public art allows everyone to experience the excitement of creative expression. From sculptures that interact with the environment to colorful murals, these pieces of art bring a dynamic display of creativity to many communities across the world. 
There are countless public art displays in the United States that are just waiting for you to visit and experience them. Let's explore some of these unique pieces of public art and how they interact with their surrounding communities. 
Prada Marfa, Valentine, Texas
In Valentine, Texas, you'll find a hyper-realistic sculpture of a Prada boutique alongside Highway 90. This unique piece of public art was created by Berlin-based artistic team Elmgreen and Dragset serving as a surrealist commentary on Western materialism. Installed in 2005 with the help of Miuccia Prada herself, this biodegradable "Prada" storefront is meant to slowly melt back into the earth. 
Spoonbridge and Cherry, Minneapolis
Spoonbridge and Cherry is a playful and iconic piece of public art created by Claes Oldenburg and Coosje van Bruggen. This massive aluminum-and-stainless steel fountain sculpture is located at the Walker Art Center's Minneapolis Sculpture Garden and was partially inspired by van Bruggen's joyous moments during a childhood spent under the shadow of World War II. 
Cloud Gate, Chicago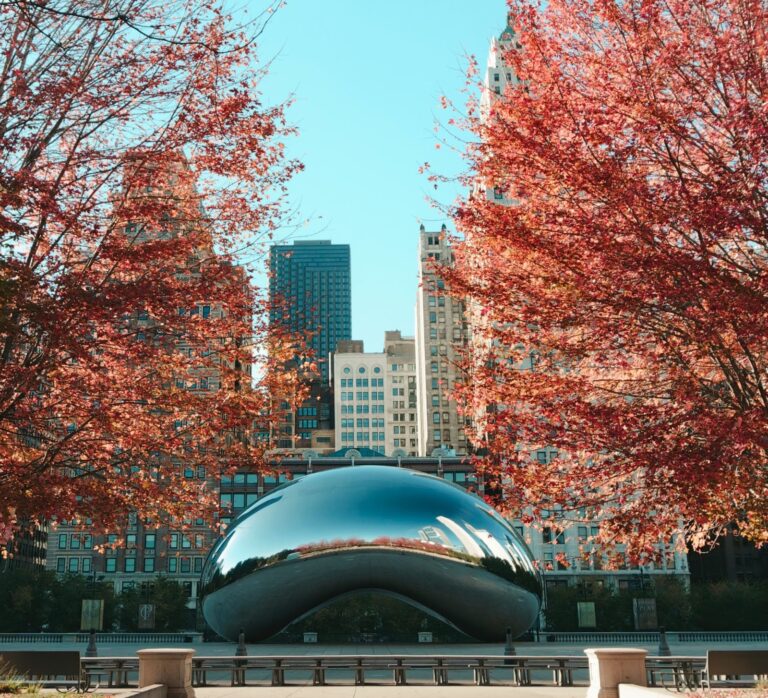 Anish Kapoor's Cloud Gate also referred to as "The Bean" is a great example of how public art can become the fabric of a city. This iconic installation in Millennium Park has become a top tourist destination, especially as a place to take selfies and photos of the skyline.
LOVE, Philadelphia
Philadelphia has long been nicknamed the City of Brotherly Love, and one of its best-known landmarks just so happens to be LOVE by Robert Indiana. Located in the John F. Kennedy Plaza, this public art piece was installed in 1976. Since then, it has become an iconic image synonymous with Philadelphia and has been recreated on items ranging from postage stamps to jewelry.
Freemont Troll, Seattle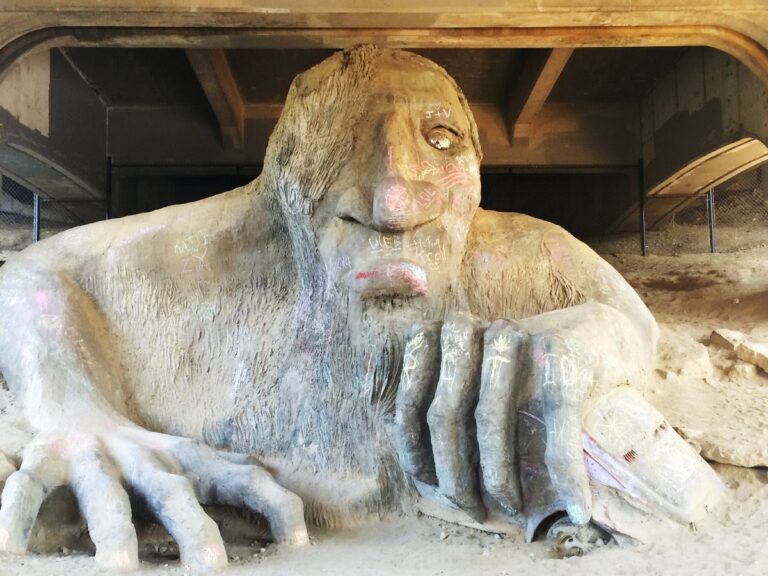 Below Seattle's bustling Aurora Bridge lies the beloved 18-foot cement sculpture of the Freemont Troll, created by a team of four artists in 1989. This fantastical piece of art has become a popular destination for tourists and locals alike. Its presence has helped transform a small enclave in the area that had become a dumping ground in the city. 
Portland Totems, Portland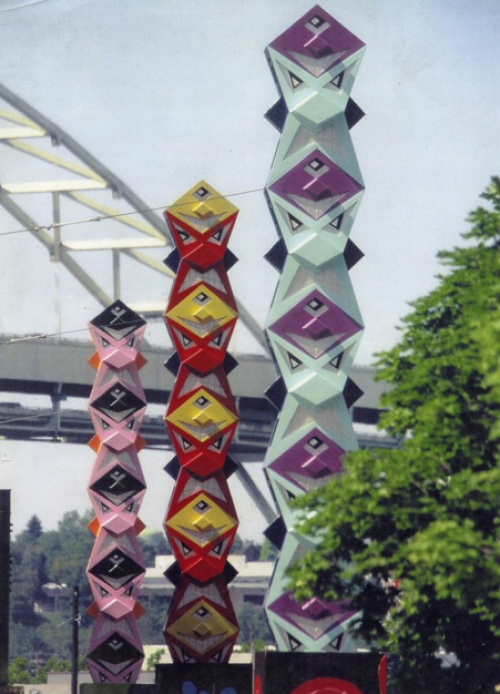 Created by Kenny Scharf, you can find the "Tikitotemoniki Totems," located near Jamison Square in Portland, Oregon. These thirty-foot-tall sculptures showcase the artist's adaptation of cartoon images and the playful side of his work. Scharf was inspired to create a piece that connected with the Pacific Northwest's culture, as well as the universal Tiki Culture. 
These unique public art pieces have enriched their communities by bringing life to streetscapes, plazas, and town buildings. We invite you to explore with our team by visiting public art stationed throughout your community. 
Get to Know the Art Work FAS Team
For nearly 30 years, Art Work Fine Art Services has served as the trusted logistics partner to some of America's most highly-regarded museums, galleries, collectors, and artists. We specialize in expert and custom solutions for domestic and international shipping, warehousing, and preservation of artwork. 
Our team is made up of passionate experts in many mediums, including design, painting, printmaking, carpentry, photography, and sculpture. Art Work FAS offers services in Portland and Seattle, in addition to California's Bay Area and Silicon Valley, Los Angeles, New York City, and across the Rocky Mountains. 
For a look inside the crate, download our e-book, where our expert art handlers share their in-depth knowledge and best practices for art storage and handling.
To request an estimate or find out more about the services Art Work Fine Art Services offers, contact us.